Some Things Never Change - but They Do Move On!
Some Things Never Change - But they Do Move On!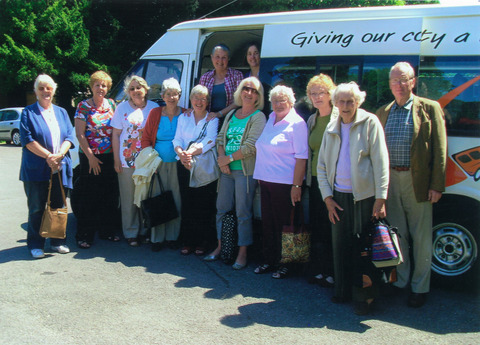 WIs have come and gone over the years, some more than once. What remains constant is the continuous thread of friendship and mutual support that has been there right from earliest days. Numbers may be smaller today, and lives are very different, but WI interests are still broad, members are still willing to learn and still know how to enjoy themselves.
- From the WI 90 Years Book.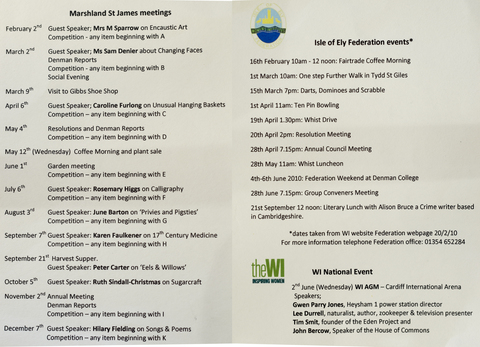 Wisbech Centre 1924 Mrs Image and Mrs Matthew have a Singing Class of over 30 members
March St Mary 1950 Choir won a place in the final of a National Competition and had a record produced
Wisbech Centre 2014 Although the Wisbech Centre WI no longer has the huge membership it had in 1923/24 and therefore no longer has its own choir, we do have The Isle of Ely Federation Choir.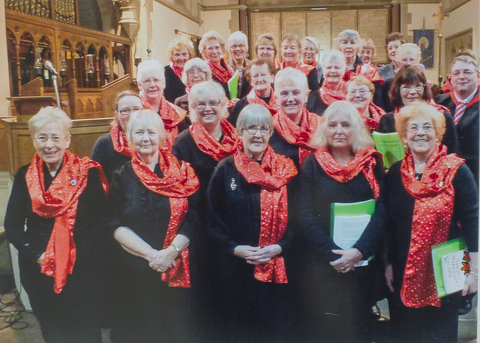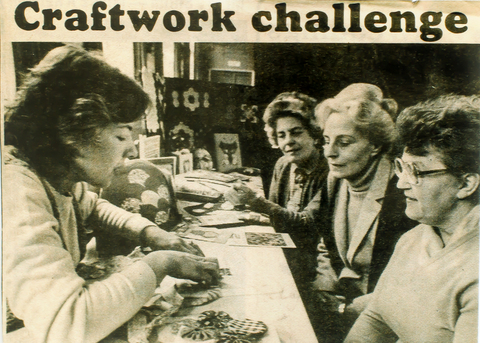 Craft has always played an important role in the WI and members are involved in a range of different crafts while food, cooking and healthy eating continue to form an important part of the WI's history.
Campaigns are an increasing focus, especially among the more socially-aware members.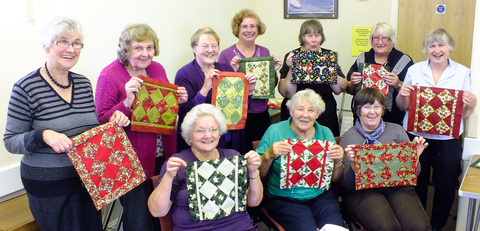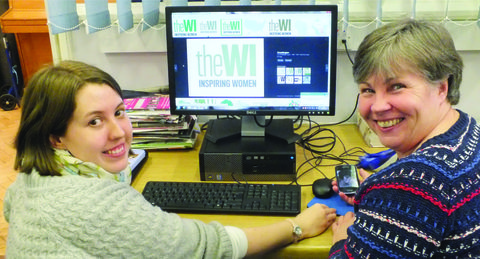 Stretham 2009 Summer Garden Party. Wear hats. Play croquet. Enjoy strawberries. Yes!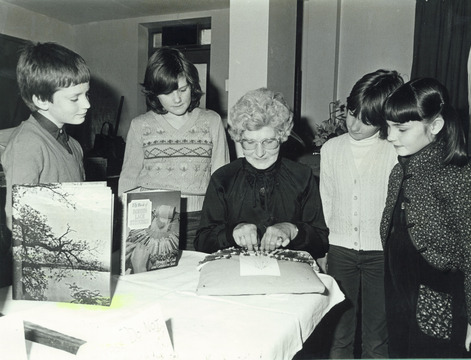 Every WI meets at least once a month and there is usually a speaker, demonstration or activity at every meeting for members to learn and develop a range of different skills. Resolutions are still discussed each year. WIs campaign in the local community and abroad. The spirit of the WI has not changed and neither has the ethos.